Changing the categories as you like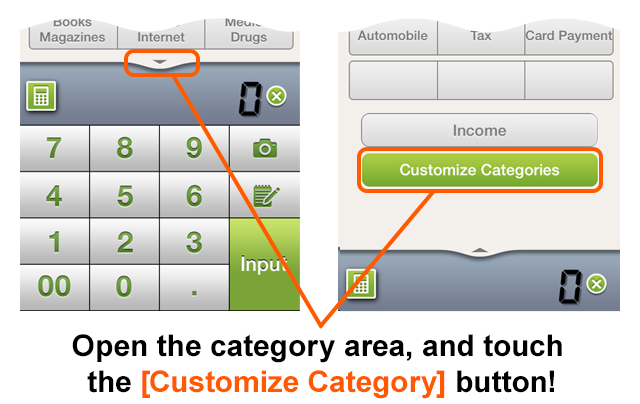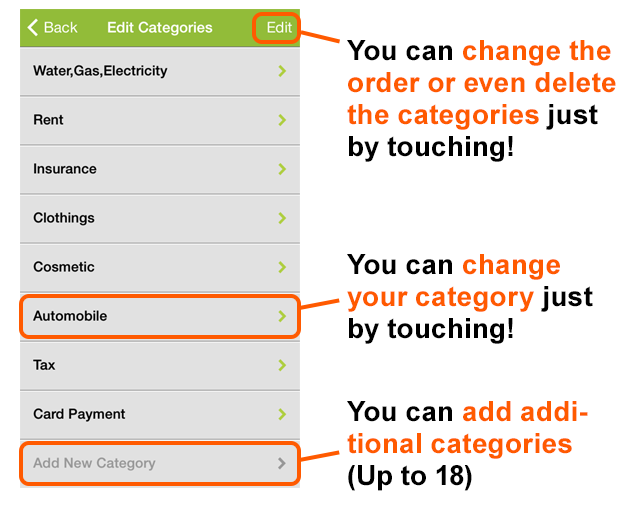 Changing the Total sum
You can set period of total expense and income with "Day of Month End", either end of the month or by day such as 25th day etc as you like.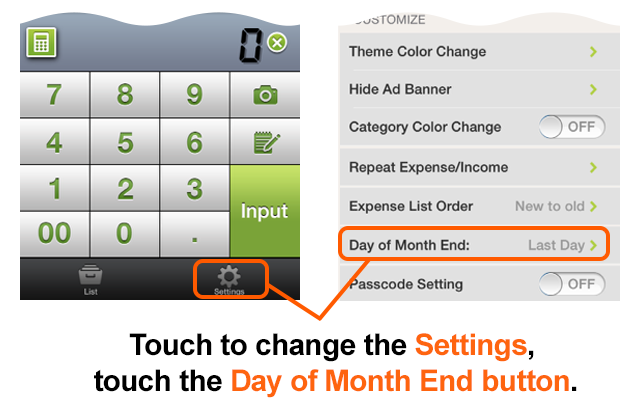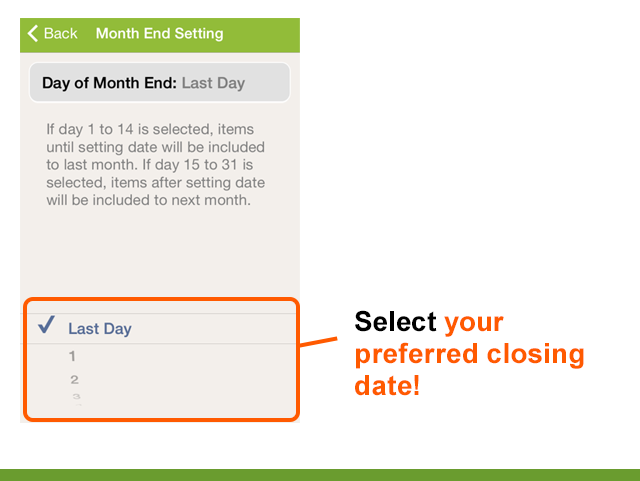 You can save your expense with photos!
Like [What did I use it for?] , you can save the photos together!