Able to use immediately and convenient!
Calculator function
Calculations made easy! You can check your expenses and income in a fast way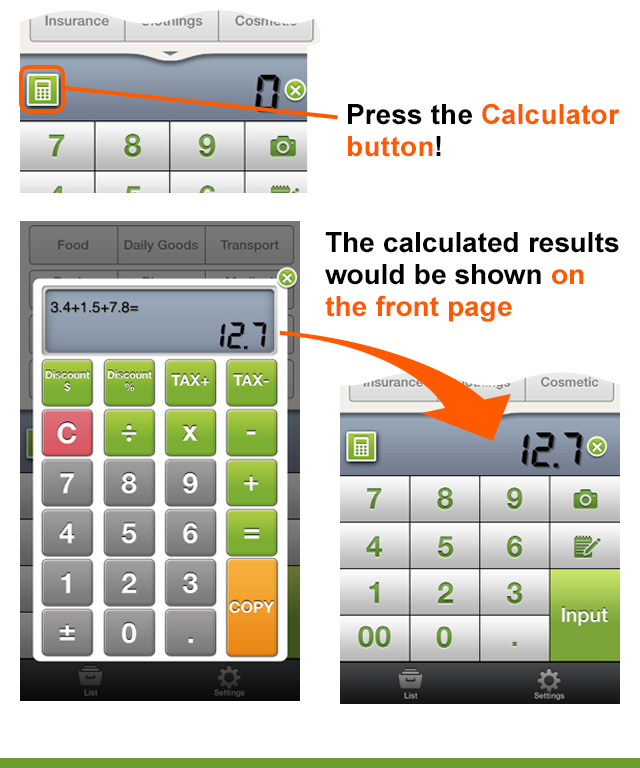 The theme color could be changed
You can choose 2 types of color as you prefer!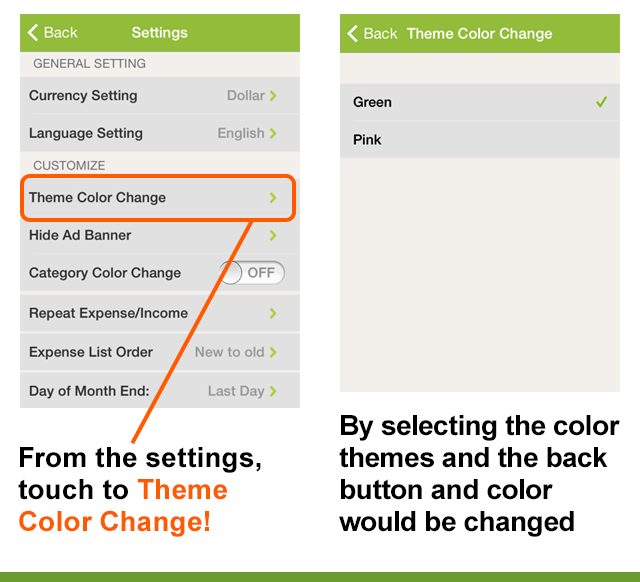 Excel output function
You can output the data through Excel format, you can also easily check through your computer! (CSV format output available)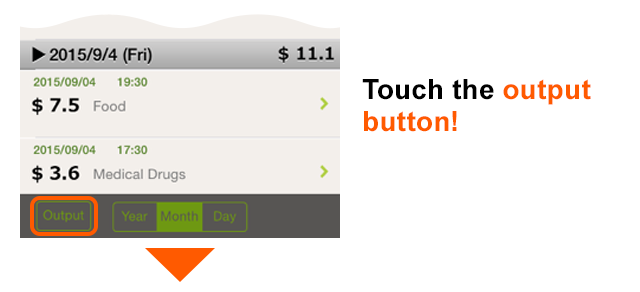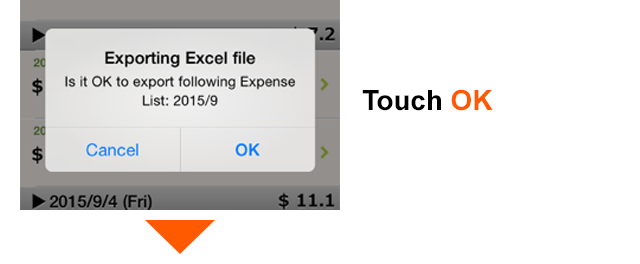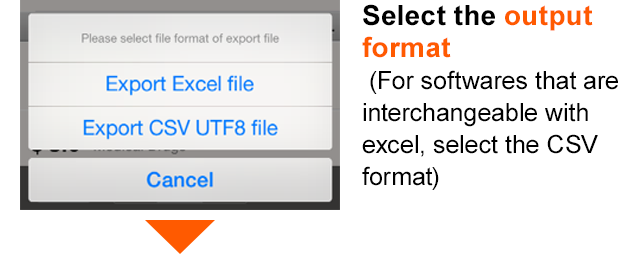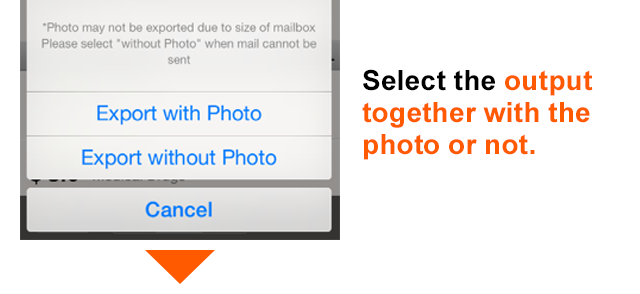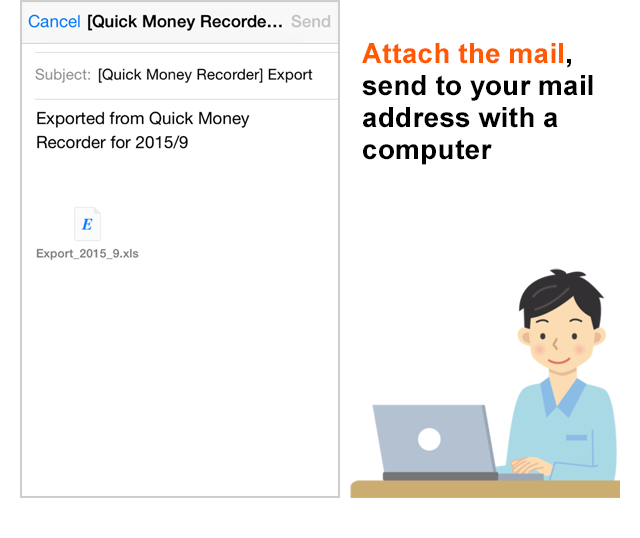 There might be cases whereby the inbox size of your mail address is too small.
Also, The sent mail address inbox is unable to accept excel files.
As much as possible kindly use mail address that allow file attachments and have a large capacity.