Get 7 great additional features
With Premium Membership such as: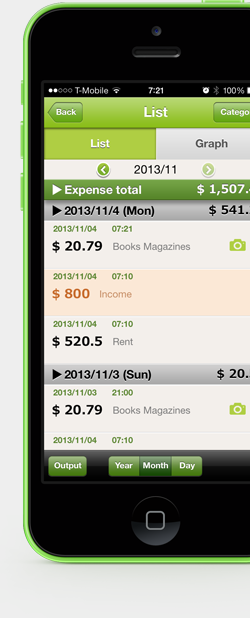 1. Excel / CSV Export

Email your expense data to your accountant with photo of receipt

2. No Advertisement banner

Advertisement banner on top and list will be hidden and screen will be expanded

3. Convenient calculator

Small calculator on top screen will help you calculate your expense with ease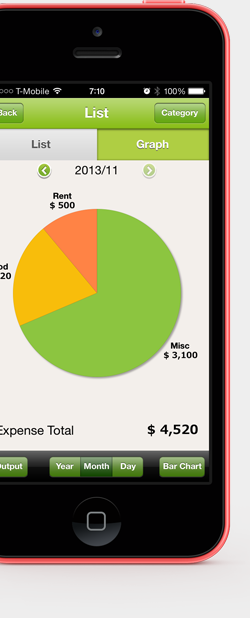 4. Theme Color Change

The color theme can be changed to fit your color preference

5. Category can be increased up to 90

The number of category is limited to 18, but will be fit significantly more categories

6. Category Graph Color can be changed

The color of graph can be designated

7. Dropbox / Evernote Backup

Backup your important expense data to your Dropbox or Evernote
Get Premium Membership
Subscription $3.99 / month*
*Price will be converted equivalent amount for other currencies
*Price is subject to change without prior notice





Fantastic the best and fastest expense tracker out there so simply. Tried over 15 other type always a catch sign up to them pay a subscription etc this is just magic where have you been, has the option to email, great for me being self employed once done just email to my accountant automatically add...





Great app! - It's very simple and pretty basic making it very easy to use. I love looking at the end of the month at the graph because it lets me know exactly where my money has gone and help determine where I could safe some money!
Over 2 million user have choose this app

QMR helps many user globally to help track spending

Very easy to use

QMR has very simple interface which is very easy to understand

Quick input

QMR enable you to enter expense with just few seconds
Get Premium Membership
Subscription $3.99 / month*
*Price will be converted equivalent amount for other currencies
*Price is subject to change without prior notice